Neon Signs are suppose to attract attention, so make sure it's worth it. Get your neon sign straight from the biggest Neon Signage company in India.
"I have seen a lot of cool neon signs at nearby cafes, but they are not even nearby to Fancelite. I ordered one standard and one elite neon sign, they look amazing. Also the service is excellent."
- Kartik Sharma


Maybe you are not sure about what neon sign to order or customise. Check the best seller design on Fancelite.
Make the order via our live customiser or simply contact us via WhatsApp, Instagram or call us.
Mockup of the neon sign will be sent to you. After your approval, we proceed with the making.
We dispatch the product with express shipping in guaranteed safe & secure packaging.
Instantly upgrade to modern and futuristic theme. Set the vibes with personalised Neon Sign, design it your way. Get a Neon Sign for gifting, business, home decor, cafes, advertisements and a lot more.
It was amazing, Loved your service. Genuine worked, I expected the same and got the same. Thanks a lot
Prathmesh Mane
VERIFIED PURCHASE
The quality of the sign is brilliant, wire is plenty long and has been working without defect since day one. 10/10 would recommend
Tanay Shenoy
VERIFIED PURCHASE
The communication from the sellers side was very commendable. Over all my experience was very good. The part which was a little upsetting was i ordered yellow lights in one part of the product but they turned out to be orange. Except for that the customer service and the product was 10 on a scale of 10.
Tabish Ali Khan
VERIFIED PURCHASE
Too good, the product was just like I expected specially with remote access.
Benny Benedict
VERIFIED PURCHASE
I had no idea about even if this page is real but you guys are really really really amazing. I just love the way you people respond. Keep going ✌️✨
Aashifa
VERIFIED PURCHASE
Very nice as per my expectations Super experience with product and team also very humble.
ZEARO AGENCY
VERIFIED PURCHASE
Okay, I want a Neon Sign but why
Brighter & Long Life
We use world class LED light strips and high silicone neon material.
Incredible Craftsmanship
Our experts focus on quality resulting in finer neon signs.
Remote Controller
Super compact controller with brightness control and effects.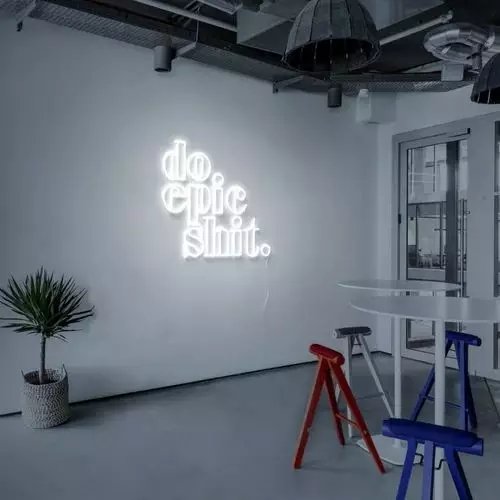 Customise Easily
Order directly with our advance customiser or talk to the experts.
Checkout few of the amazing videos sent by our customers. Make a video with your new neon sign and send it to us to get featured.
Fancelite® Acrylic Lamp can be in multiple sizes, can last 50,000+ hours, custom made with high precision laser machines. Customize Acrylic Lamp with your Name, Pictures, Spotify Song Codes, Date, Logo or Quote, etc. Perfect gift for your loved ones. Place it on a bedroom table, office space or workspace.
All the wall art paintings are made with state-of-the-art machines and incredible artist.
Fancelite assures the same level of quality of product and service site-wide.